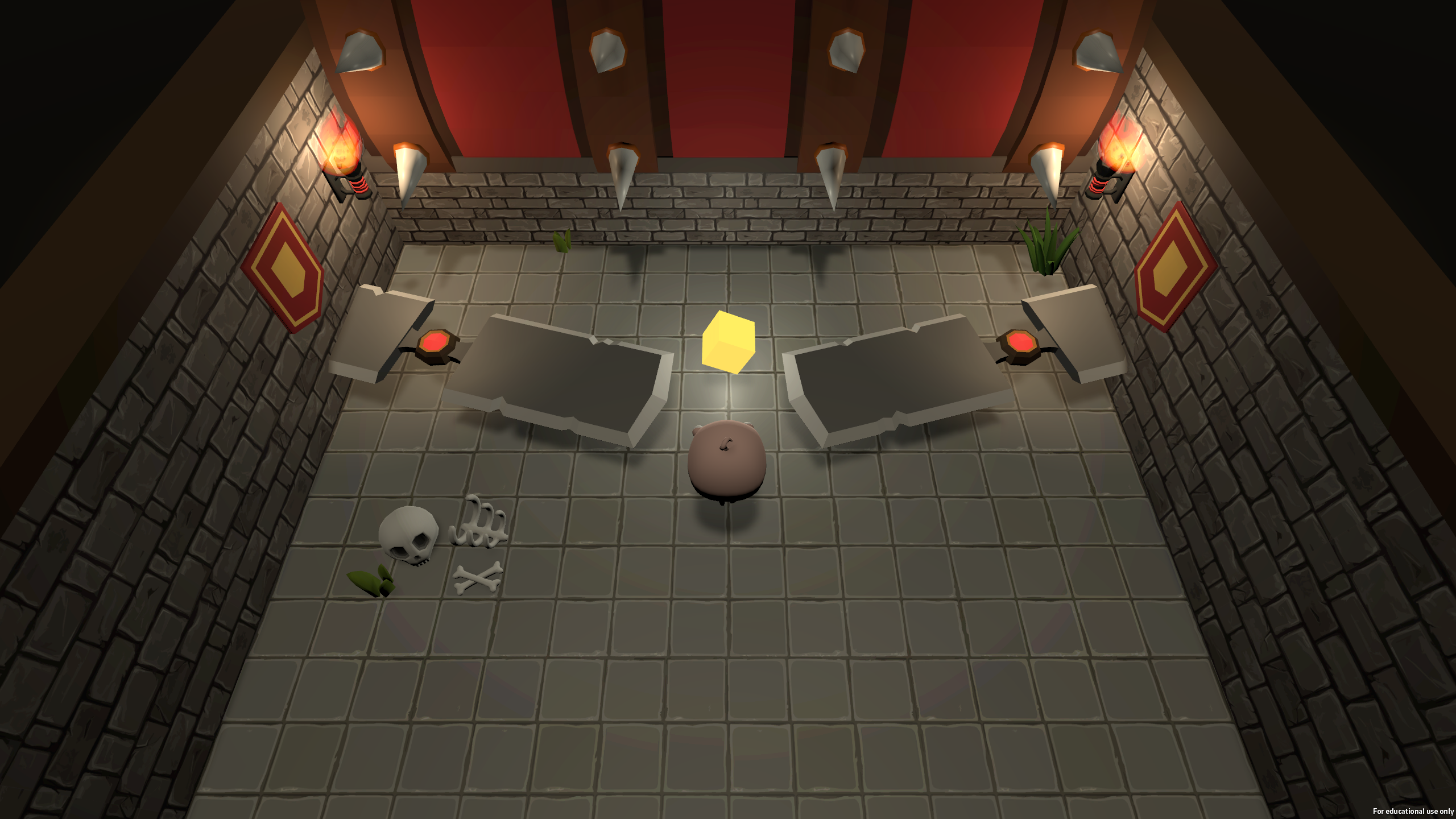 Gauntlet alpha 1.3
A downloadable game for Windows and macOS
NOTE: THIS GAME WAS CREATED USING UNITY'S SURVIVAL SHOOTER AS A BASE. (https://unity3d.com/learn/tutorials/projects/survi...)

Co-created by myself (Zach Chandler) and Sam Hawke (https://www.facebook.com/hawkestudios/?fref=ts); thanks for all dem sweet graphics my dude.
Collect and return all five treasures to win.
This is the post-asset-inclusion version of the gauntlet... thing.

move = WASD
restart = R
quit = command + Q (mac) OR function + f4 (windows)
RIP headphone-users
KNOWN BUGS:
- Mac build lighting glitch. (partially solved with v1.4 update)
- Possible frame drop upon returning treasure on low-end computers.

Download
Click download now to get access to the following files:
Gauntlet alpha 1.3 Windows Build.zip
53 MB
Gauntlet alpha 1.4 Mac Build.zip
24 MB
Comments
Log in with your itch.io account to leave a comment.
Nice to see a game that experiments with annoying the hell out of the player just for kicks. Death becomes somewhat of a joy. *_*